The 60 second film that helped establish Panera's values for food.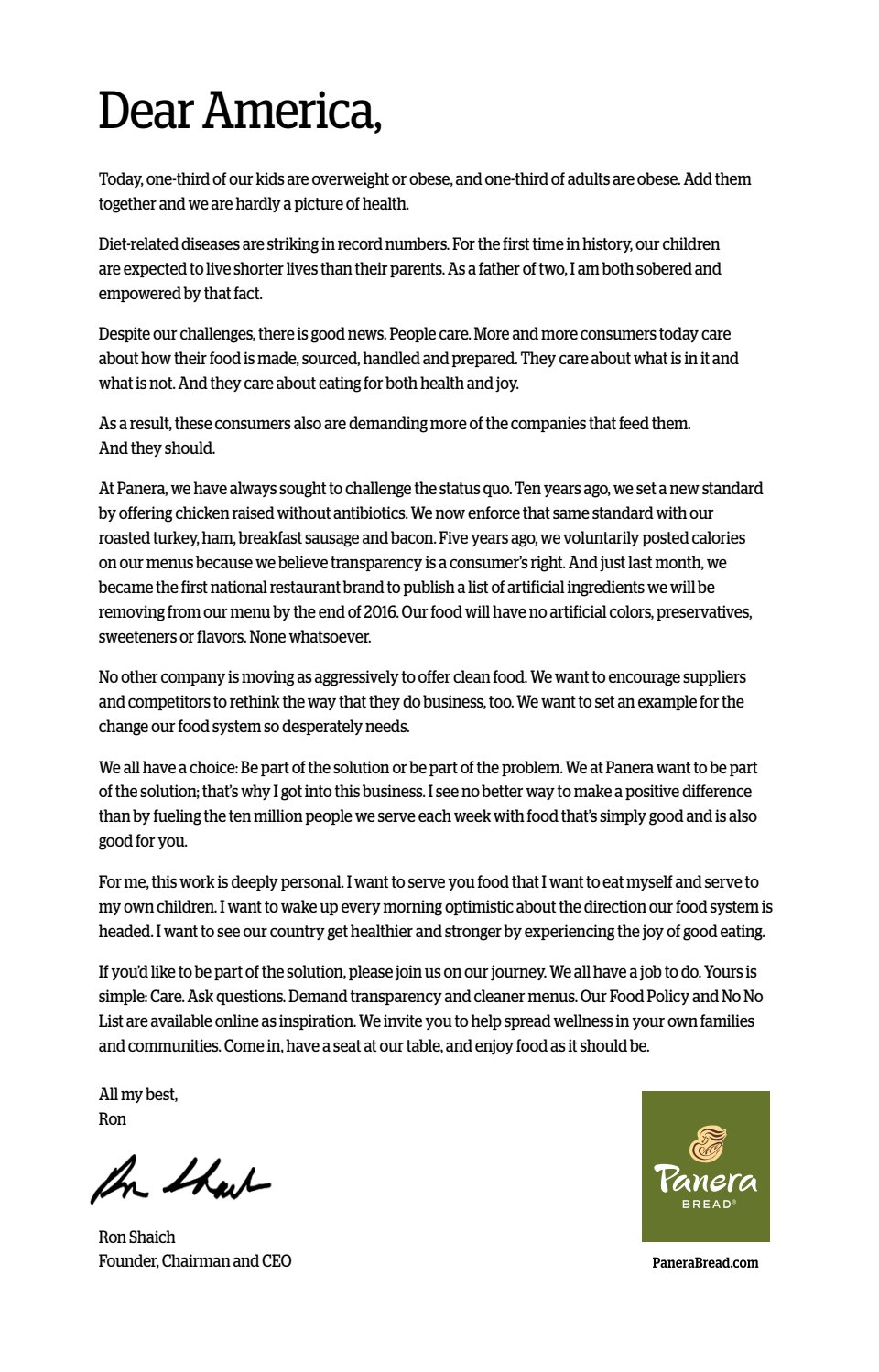 The letter from Ron Shaich to America. Published in the New York Times.
We established that food should involve humanity, rather than being something perfect & untouchable that lives in a studio environment.
A 15 second brand construct was created to tell product stories with humanity.
A 15 second product focused construct was created that allowed us to be transparent about the food industry.
We also spoke to the human benefit when communicating functional offerings like pickup, delivery and catering.
Social look and feel was based off the Panera color palette, but it was given a more playful feel so followers would share it.
This is an example of one ongoing initiative where we deconstructed 100% Clean items so followers could see all the ingredients in the food.
Instagram was given an editorial feel which was appropriate for telling stories and reflecting our followers on this channel.
Cinema-graphs and gifs were an interesting way to regularly share a product shot with fans, alongside a simple brand message.
We redesigned their packaging. Injecting the brand tone into this takeaway median.*
A 'Clean' icon set was designed for use on menu panels, cards, e-communications and MyPanera
Panera was just listed as one of 2018's marketers of the year.
Multiple articles have been written about the brand since launch. Reinforcing that it's transparent tone sets it apart from competitors.